Work Samples
Keiser University Class Projects
Class Presentation on Thyroid & Adrenal Medical Nutrition Therapy:
A Holistic & Functional Perspective on Hashimotos Thyroiditis and Adrenal Fatigue by Annika Rockwell
Elimination Diets for Children's Behavioral & Physical Symptoms
Course: Research Methods – 2019 Winter C Semester
Skills: Locate Peer‐Reviewed Research, Perform Systematic Literature Review, Evaluate and Interpret Statistical Data, Design and Plan an Experimental Research Project Using Ethical Procedures, Identify and Justify the  Program Needs.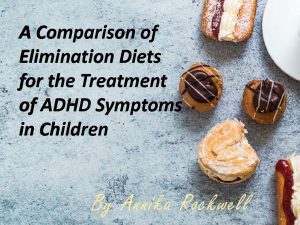 Community Education: Reversing Childhood Obesity and Overweight
Course: Nutrition Counseling & Communication – 2019 Summer D Semester
Skills: Delivering Oral Presentations, Group Learning, Behavior Modification Strategies, Using Instructional  Media, Evaluating Learning via Performance Objectives, Feedback Methods, Formative Evaluations, and  Summative Evaluations.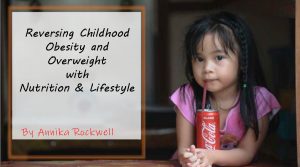 Case Study #19: Type 2 Diabetes, Chronic Kidney Disease, and Hemodialysis
Course: Clinical Nutrition and Disease 1 – 2019 Fall A Semester
Skills: Nutrition Education for Hemodialysis and ESRD
Patients, Creation of Diet for Renal Failure,
Determination of Energy Needs Using Adjusted Edema-
Free Weight, Physiology of Normal Kidney Function,
Identification of Abnormal Lab Values in Renal Disease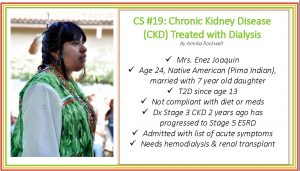 Hospital Cycle Menu Creation
Course: Management of Dietary Systems – 2019 Summer A Semester
Skills: Hospital Menu Creation, Low Oxalate Diet, Event Marketing, CEU Event Planning, Innovation.